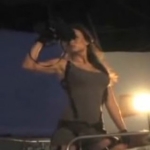 13-DEC-2011 TOMB RAIDER fans have some interesting developments to look forward to. There's the rumored mainstream reboot starring fan favorite OLIVIA WILDE (House, Tron Legacy, Cowboys & Aliens) but then there's this.. another porn parody starring CHANEL PRESTON.
ANGELINA JOLIE kicked off the franchise with success when compared to other female lead action movies. Her 2001 debut as Lara Croft seemed to be perfectly cast yet Tomb Raider players didn't buy into it. I'm not sure why. She seems made for this role. The sequel hit in 2003.
I'm not quite sure where the news of WILDE's movie role is at this point but there are some behind-the-scenes shots that seem convincing enough to advance this from rumor to fact. I wanted her to be Catwoman but I'll take this too. I've loved her since House. Yet, according to Wilde's own Twitter feed in October, she stated she's NOT the next Lara Croft. IMDB lists her cast as Lara Croft in a 2013 movie with a status of "in development." I guess we have to just keep checking for updates.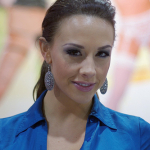 But here's one that is official: CHANEL PRESTON is most recently "known" to the pop culture community as Wonder Woman in the Justice League XXX where she was nominated for AVN's Best Oral Sex Scene in the "blowbang" of the entire male JL members and for Best Supporting Actress for Rezervoir Doggs. The porn parody is by the same makers as the JL, Iron Man and Captain America parodies, Exquiste Films. (Link NSFW).